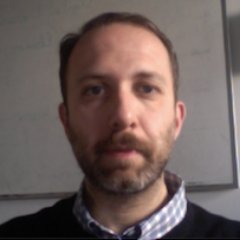 Associate Professor of Computer Engineering
Director of the Quantum Software research unit within the Quantum Information Science (QIS) @ UniPr  initiative.
Member of the Editorial Board of the IEEE Transactions on Quantum Engineering
CINI Consortium delegate in the CEN-CENELEC Focus Group on Quantum Technologies
UniPr's node coordinator within CINI's HPC-KTT Laboratory
UniPr's team Principal Investigator in the Horizon Europe project Quantum Internet Alliance
In general, my background is in parallel and distributed computing. Currently, my research activity focuses on:
Quantum Computing
High Performance Computing
Internet of Things
Listen to this Lay of the Land podcast where I present DSG work on blockchain-based Proof of Location.
Browse my list of publications and have a look at my institutional homepage for further details on my CV and teaching activities.
PhD Students:
Davide Ferrari [quantum compiling, quantum optimization] (2019-2023)
Valentina Tessoni [machine learning, predictive maintenance] (2020-2023)
Francesco Saccani [IoT, machine learning] (2022-2025)
Stefano Cavalli [blockchain] (2022-2025)