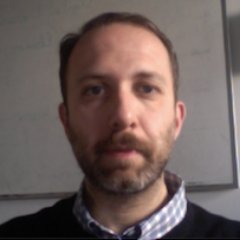 Associate Professor of Computer Engineering
Director of the Quantum Software Laboratory within the Quantum Information Science (QIS) @ UniPr  initiative.
Member of the Editorial Board of the IEEE Transactions on Quantum Engineering
CINI Consortium delegate in the CEN-CENELEC Focus Group on Quantum Technologies
UniPR node coordinator within CINI's HPC-KTT Laboratory
UniPR team Principal Investigator in the Horizon Europe project Quantum Internet Alliance
UniPR team member in the National Quantum Science and Technology Institute
In general, my background is in parallel and distributed computing. Currently, my research activity focuses on:
Quantum Computing
High Performance Computing
Internet of Things
Browse my list of publications and have a look at my institutional homepage for further details on my CV and teaching activities.
PhD Students:
Davide Ferrari [quantum compiling, quantum optimization] (2019-2023)
Valentina Tessoni [machine learning, predictive maintenance] (2020-2023)
Francesco Saccani [IoT, machine learning] (2022-2025)
Stefano Cavalli [blockchain] (2022-2025)